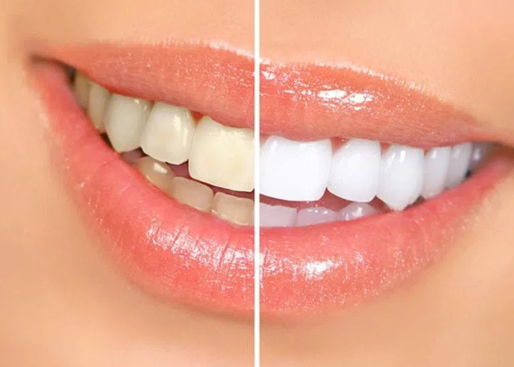 Having a whiter and brighter tooth is helpful to boost confidence. So the care of teeth is an indispensable part of our daily life. Teeth cleaning and teeth whitening are both procedures that can help achieve these goals. But they are not interchangeable. The differences between them exist in purposes, results, and even costs. Teeth cleaning is integral to your short and long-term oral health. It couldn't make a noticeable change in your tooth color. However, teeth whitening is a cosmetic treatment that can improve the look of your smile.
Teeth Cleaning
Teeth cleaning is necessary for your oral health. The aim of teeth cleaning is to remove plaque and tartar from your teeth. This is done to prevent tooth decay and avoid gum disease. Plaque is a deposited layer on the surface of our teeth. It contains hundreds of bacteria that can lead to gum disease and tooth decay. And can be removed by regularly brushing and flossing. If the plaques are untreated for a long time, they will form a hard deposit on the teeth. Then it becomes tartar. And tartar can only be removed by professional teeth cleaning. The cleaning usually includes a physical exam, plaque and tartar removal, a cleaning with gritty toothpaste, floss, and a rinse. The qualified dentist will use a special dental instrument to scrape the plaque and tartar off the teeth. The cleaning procedure is a preventive treatment, it's important to keep our oral health. Dentists recommend getting a professional tooth cleaning every 6 months.

Teeth Whitening
Teeth whitening is a cosmetic procedure that aims to whiten teeth and remove surface stains and discoloration. Our diet habits, daily oral care routine, and even generics can affect the color of the teeth. As you get older your teeth inevitably get stained due to the natural wear and tear that comes with life. There are a variety of whitening options, such as professional teeth whitening, home teeth whitening led kit, teeth whitening strips, etc.
Choosing professional teeth cleaning or whitening is depending on the condition of your teeth. If you have severe tartar or plaque, professional teeth cleaning is the best option. If you are worrying about discolored teeth or yellow stains, just choose teeth whitening to achieve a whiter smile.